Empowering Hoosiers to Protect Our Environment
Your help is needed. Volunteer today.
Floods, rising temperatures and air pollution threaten Indiana's beautiful natural scenery, farmed crops and even children's outdoor sports. Hoosiers want climate solutions that enable us each to be stewards of the beautiful natural resources we've been given and protect Indiana land for enjoyment of hunters, fishers and outdoorsmen.
Citizens' Climate Lobby's Indiana is a nonpartisan grassroots organization. Volunteer opportunities in Indiana include building momentum for change through activities like:
Meeting with Congressional leaders
Writing letters to the editors and op-eds
Meeting with local media
Educating your community about global warming and legislative solutions
Participating in chapter and volunteer development
We welcome you to join us and begin working toward climate solutions in our state. Fill out the form and let's get started.
Recent accomplishments include:
Get involved in Indiana
Join one of our local chapters. If you don't see a chapter near you, you can join on state-level work or our conservative caucus.
IN Columbus - Columbus, IN
IN Evansville - Evansville, IN
IN Fort Wayne - Fort Wayne, IN
IN Goshen - Goshen, IN
IN Indianapolis - Indianapolis, IN
IN Lafayette - Lafayette, IN
IN New Albany - New Albany, IN
IN Northwest Indiana - Whiting, IN
IN Purdue University - West Lafayette, IN
IN South Bend - South Bend, IN
IN South Central Indiana - Bloomington, IN
Lots of CCL supporters call our state home!
Frequently Asked Questions
How is climate change affecting Indiana?
Extreme heat is bad for peoples' health and for agricultural productivity. Changing precipitation patterns will also pose a challenge for Indiana's farmers, with an increase in spring rainfall interfering with crop planting and increasing soil erosion, and drier summers stressing crops. Heat stress can also be damaging to many crops – particularly corn – and warmer winters will allow more pests and crop pathogens to expand northward into Indiana.
Will excessive heat warnings impact Indiana?
Excessive heat warnings continue to threaten Indianapolis and central Indiana, with average temperatures in the state getting hotter and heat waves becoming more intense and frequent. More frequent and extreme heat waves are the most direct consequence of rising global temperatures.
What's the most impactful solution to climate change in Indiana?
A carbon fee and dividend reduces emissions by putting a predictable fee on those emissions and returning all revenues to the American people. This de-incentivizes emissions and gives markets an incentive to move to cleaner technologies
The majority of Hoosiers (68%) already support requiring fossil fuel companies to pay a carbon tax. Pricing carbon is good for Indiana's natural beauty, business and families. It's compatible with nature conservation initiatives like Trillion Trees and good for Indiana's industries, particularly agriculture, manufacturing forestry and biomass.
64% of Hoosiers believe global warming is affecting the weather.
56% of Hoosiers believe global warming is already harming people in the U.S.
71% of Hoosiers believe global warming will harm plants and animals.
71% of Hoosiers believe global warming will harm future generations
Source: Yale Climate Communications
What's happening in our state on climate change
Including conservative news stories on climate change as well as op-eds and letters to the editor from CCL volunteers
Meet Our Indiana Volunteers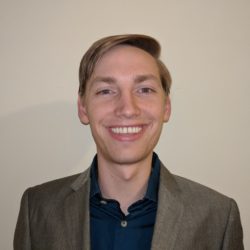 Alex Watt Jorck
Vice President of Operations at Whole Sun Designs Inc.
Alex Watt Jorck is committed to solving the climate crises. After graduating in December 2014 with dual Masters degrees in Energy Policy and Environmental Science he wanted to work towards a price on carbon. This led to joining CCL in early 2015 where he has served as CCL's liaison to Senator Todd Young, been a presenter at CCL conferences and events, and been part of the leadership teams for both his local chapter and Indiana CCL groups at large. He is especially involved in policy analysis, strategic planning and lobbying efforts. His day job is running the operations for a local solar company where he has been deeply involved in improving his community's goals and policies to fight against and prepare for climate change.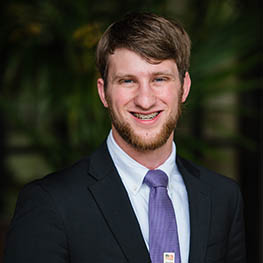 Topher Anderson
Donor Relations Officer, CCL
Topher is a CCL staffer by day, and a CCL volunteer by night. He volunteered for CCL for 3 years before finding a job on their fundraising team, but never left his roots as an engaged citizen in Indiana. He was drawn to CCL by his Catholic faith. After reading Pope Francis' "Care for Our Common Home", he felt called to live out my duty as a steward of creation. At his first chapter meeting, he was invited to a constituent lobby meeting with my Representative and Senator. Ever since then, he's been hooked. In addition to working on the CCL development team, he also serves as CCL Indiana's liaison to Senator Mike Braun.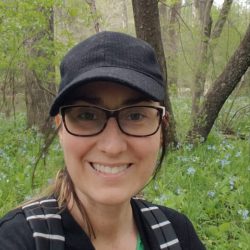 Heather Swinney
Education Program Assistant with Let Us Learn
Beth is a mother of two young children who loves to garden, hike and read. She volunteers her time with CCL because the organization advocates for a big, effective climate solution and works from a place of shared values, appreciation and respect. Beth most enjoys talking with others in person about CCL and climate advocacy. As the Education Program Assistant with Let Us Learn, she works to increase access to healthy food through education, family and community engagement and gardens.
Beth Hannon-Penny
Older Worker Services Program Director, Goodwill Industries International
Beth Hannon-Penny leads a national workforce development project that empowers adults 55 and older to upskill and return to the workforce. She was drawn to CCL because it engages individuals across political lines to find sensible solutions for sustaining a livable climate. As a CCL volunteer, she writes letters, calls her congressional representatives monthly and recruits new volunteers to join CCL.
Delaina Wilkin
Pediatric geneticist, Attorney
Delaina is a passionate person who cares about our planet and believes we have a moral duty to care for all creation. Professionally, she has practiced as a pediatric geneticist and attorney. Delaina was drawn to CCL because a carbon fee and dividend plan is both fiscally responsible and the most effective way to bring down carbon emissions. She enjoys engaging with her elected officials on these issues and loves working with so many dedicated CCL volunteers in Indiana!
Michael Jefferies
Regional Coordinator, CCL
Michael Jefferies coordinates CCL volunteers in the Great Lakes and Appalachian Regions while aiming to bring in new ones. He has a particular passion for bringing in volunteers who identify as conservative or right-of-center. Inspired by his faith to address climate and energy issues, Michael has either volunteered for, or worked professionally on, environmental issues for five years. A native Hoosier, he lives in Indianapolis with his wife, Kennedy, and his daughter, Evelyn.
Get involved with environmental stewardship in Indiana
It's time to change the energy we use to power our economy for a healthier, cleaner and safer Indiana. It's time citizens take our place in the climate discussion and work to bring about sensible solutions that benefit our farmers, manufacturers and neighbors. 
Take action with like-minded Hoosiers to address climate change and its solutions